Sponsorship & Collaboration
Joe Salisbury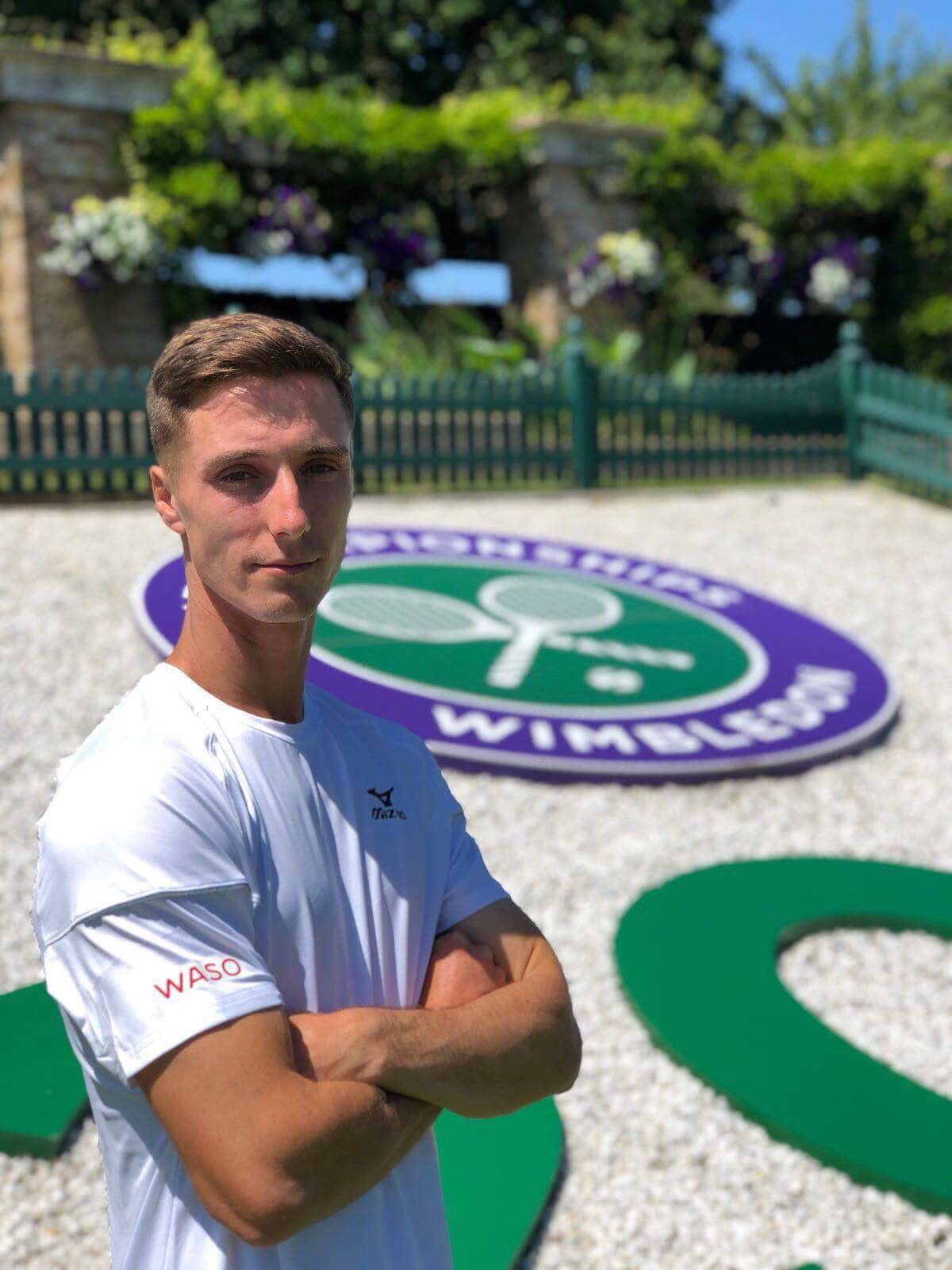 Proud to support British Tennis at Wimbledon
During Wimbledon 2018, we sponsored a top British Doubles player, Joe Salisbury, who played with Frederik Nielsen, a former 2012 Wimbledon Doubles champion.
WASO were proud to support Joe - he managed to reach the semi finals!
Joe's Profile
It's important to support local talent, and with Joe being from London, he fit the bill nicely. Joe has been steadily progressing up the Doubles ATP ranking, and after his great performances during Wimbledon 2018, he is now at a career high rank of 41. At the age of 26, Joe is still relatively young and we believe he has the potential to progress much further.
Why we supported Joe
We believe in helping people to discover their authenticity, by encouraging people to follow their passion and to do their very best.
We happened to know Joe through our network and thought we would like to support him by any means - so we decided to sponsor him - we believe he is someone who really works hard to fulfil his potential.
Follow @joesalisbury92
Partnership with Kiosk Cafe
In 2015, the world renowned lifestyle magazine, Monocle, opened Kioskafe.
We were invited to collaborate with them, so we decided to develop our hand-made Chicken and Prawn Katsu sandwiches exclusively for their customers.
Charitable Causes

WASO x MUFG - Little Havens Hospice

During August 2015, WASO, in association with MUFG, organised a donation drive wherein a percentage of every order placed with WASO was donated to Little Havens Hospice.

About Little Havens Hospice:

When a family has been told that there's no cure for their child's illness, Little Havens Hospice can help. Their specialist care is free but Little Havens has to raise £100,000 every week to be there for everyone who needs them. This is only possible with the public's kind support.

http://www.havenshospices.org.uk/

Kumamoto Earthquake Donation to the Japanese Red Cross

In response to the two devastating earthquakes that hit Kumamoto prefecture in Japan during April 2016, we donated 3% of all revenue from Monday 18th April to Wednesday 20th April 2016 to the Japanese Red Cross. These proceeds were used for providing emergency medical care as well as relief supplies such as blankets, sleeping mats, pillows and more.