Our story
Our founder, Toshihiro Yoshimura, believes that authentic Japanese food and groceries, from mainstream items to niche ones, should be readily accessible to those across the world, not only in Japan. We appreciate how finding that particular item from home, no matter how small, can bring great comfort and joy. But outside of Japan, we know how Japanese communities, as well as those interested in Japanese cuisine, find it difficult to find the Japanese dishes and groceries they really want. We believe we can change this by combining our e-commerce platform with our industry leading gastronomic expertise.
Our food & grocery
Our executive head chef, Hideki Hiwatashi, a former executive head chef at 2 Michelin starred Roan Kikunoi in Kyoto, uses only the highest quality ingredients to create truly authentic Japanese dishes. We offer not only mainstream dishes which are popular among non-Japanese, but also niche dishes which are very popular in Japan but hard to find outside of the country.
Also, we offer an extensive range of Japanese groceries with the best online price guarantee. We believe that all walks of life should be able to have what they really want to eat. That is why we offer the best online price guarantee, free UK-wide delivery (including frozen items), with the lowest minimum order amount in the industry.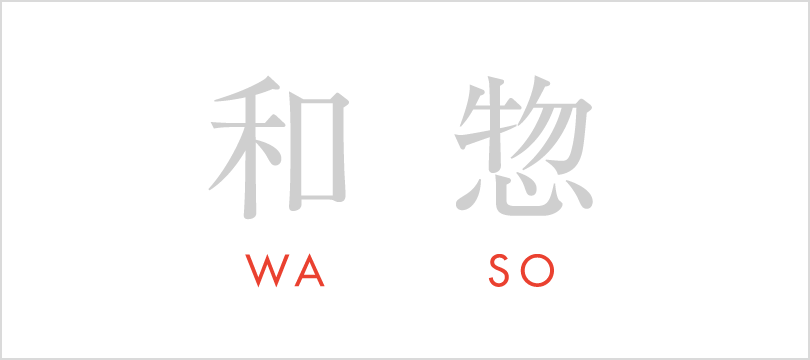 Root of the name WASO (和惣)
The character 和 is used to signify Japanese tradition and is often used to mean peace. 惣 combines the characters 物 (substance) and 心 (heart), expressing the connection between the physical and emotional elements. With the name 和惣, we hope to bring harmony to all aspects of life through our Japanese heritage.